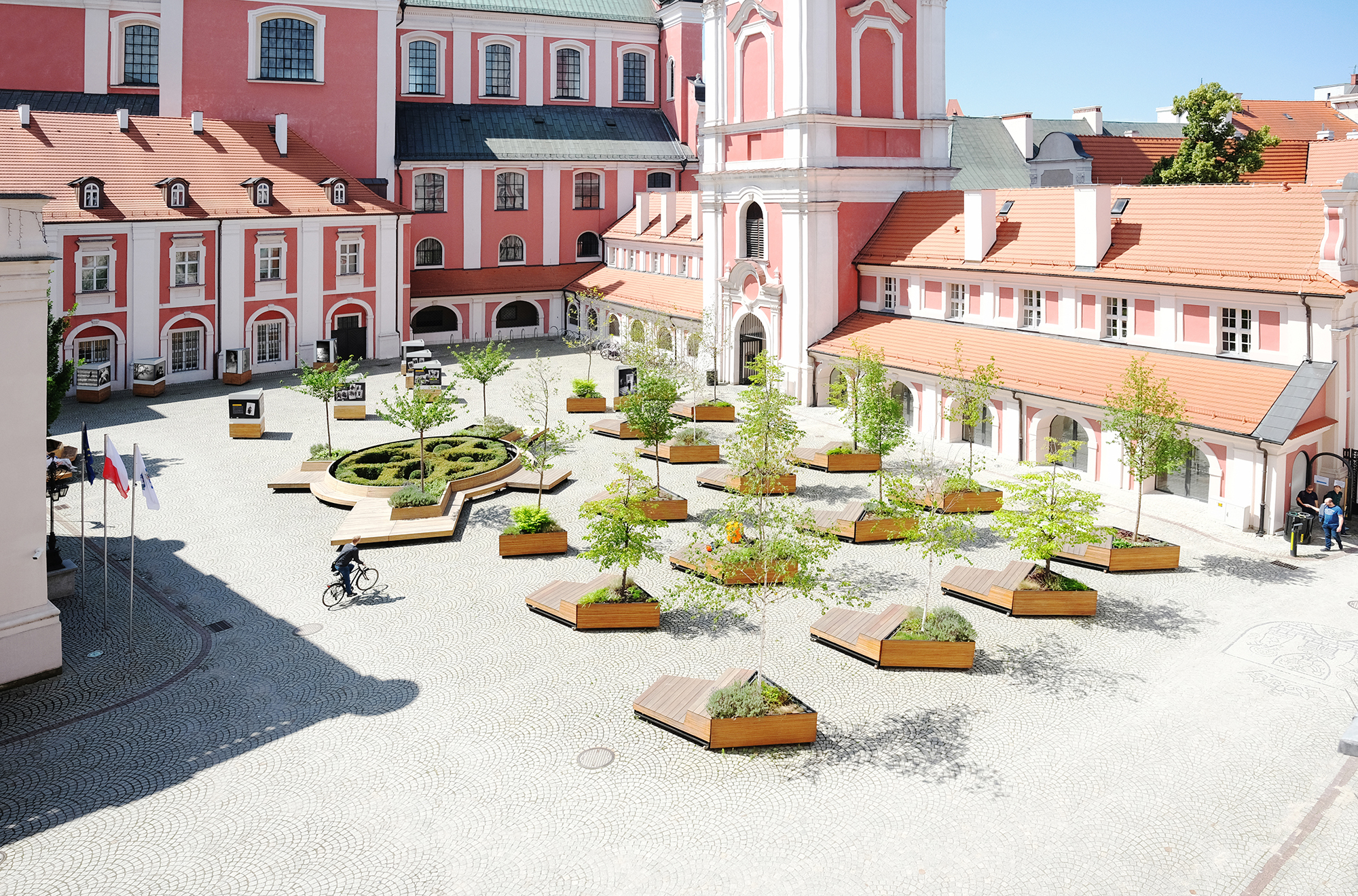 Courtyard City Hall
| | |
| --- | --- |
| Location | Poznań, Poland |
| Year | 2015 - 2019 |
| Status | Completed |
| Client | City of Poznań |
| Program | Urban furniture for courtyard City Hall (20 pots with trees and plants, 14 mobile benches, 2 round benches surrounding flower bed, 10 exibition units) |
| Area | 2.300 m2 |
| Team | Jola Starzak, Dawid Strębicki, Bartosz Stanik, Maciej Polakowski, Luis Gómez Soriano, Agnieszka Kotschy |
| Photography | Mateusz Bieniaszczyk, Danil Daneliuk, Atelier Starzak Strebicki |
Green oasis, street café, community centre, public square. These are the new incarnations of the Courtyard City Hall which was transformed from a car park into a meeting place for residents. The Courtyard located in the Old Town received a second life: it became an open, multifunctional public space.
The square has been furnished with a family of objects referring to different needs of groups of users. With a round big bench around the existing flower-bed and mobile seats that can be formed into amphitheatrical arrangement together with a podium. These elements may be used for seating, lying or cascade sitting referring to the scheme of auditorium in theatre.
All objects were put amongst flora, trees planted in flowerpots and high grass that give intimacy and cosiness to the urban interior.  
In 2019 the project was enhanced with a exhibition system, which with it's mobility and ability to join elements, allows for arranging exhibitions on the square in any given layout. Other element that was added at that time is another round bench around existing trees.