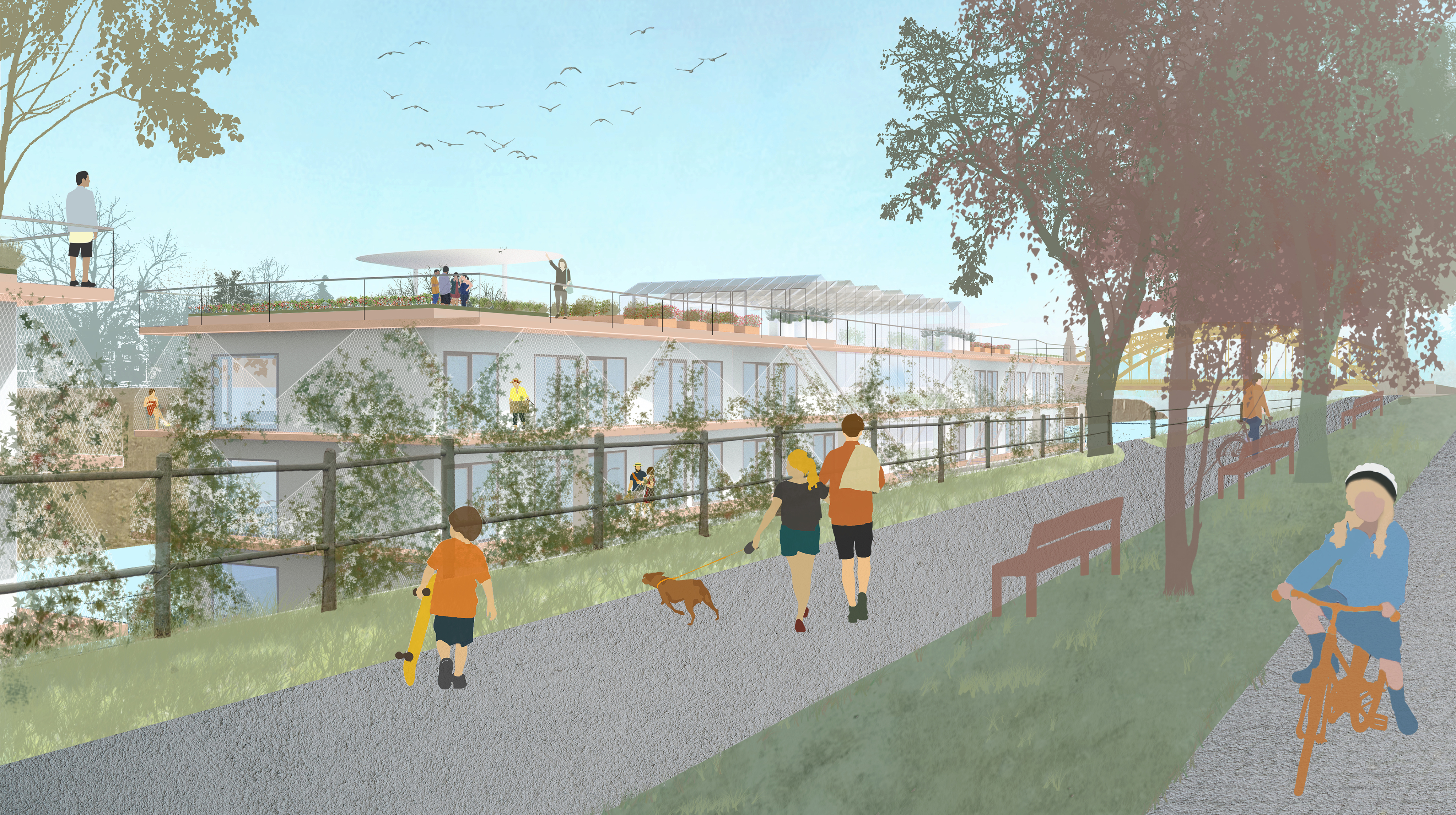 Concept of a floating modular, multifunctional structure
| | |
| --- | --- |
| Location | Wrocław, Poland |
| Year | 2021 - 2022 |
| Status | Closed competition, 1st prize, discontinued |
| Client | Private |
| Program | 48 housing units, collective spaces for creative work, meetings, recreation and leisure  |
| Area | 2.460 m2 |
| Team | Jola Starzak, Dawid Strębicki, Bartosz Bisaga, Maksymilian Bernady, Sandra Kołodziejska, Agnieszka Grzemska |
A prototype form of collective housing for young generation, allowing for adaptations during the building's life cycle. A friendly and flexible concept for diverse needs, rituals and lifestyles of its inhabitants.
A space for creativity, sharing, creative work and energy - that is how we imagine a nest of talents. This is where new ideas and initiatives are born - where comfort and safety of a dwelling coexist with inspiring shared spaces.
The floating unit is an autonomous being of diverse functions. Covered with metal mesh, which, together with the greenery that grows on it, creates vivid, all-year changing façades. It also brings privacy to the unit's inhabitants. Galleries, terraces and a multifunctional roof allow various forms of activities, serving as an incubator for local initiatives.