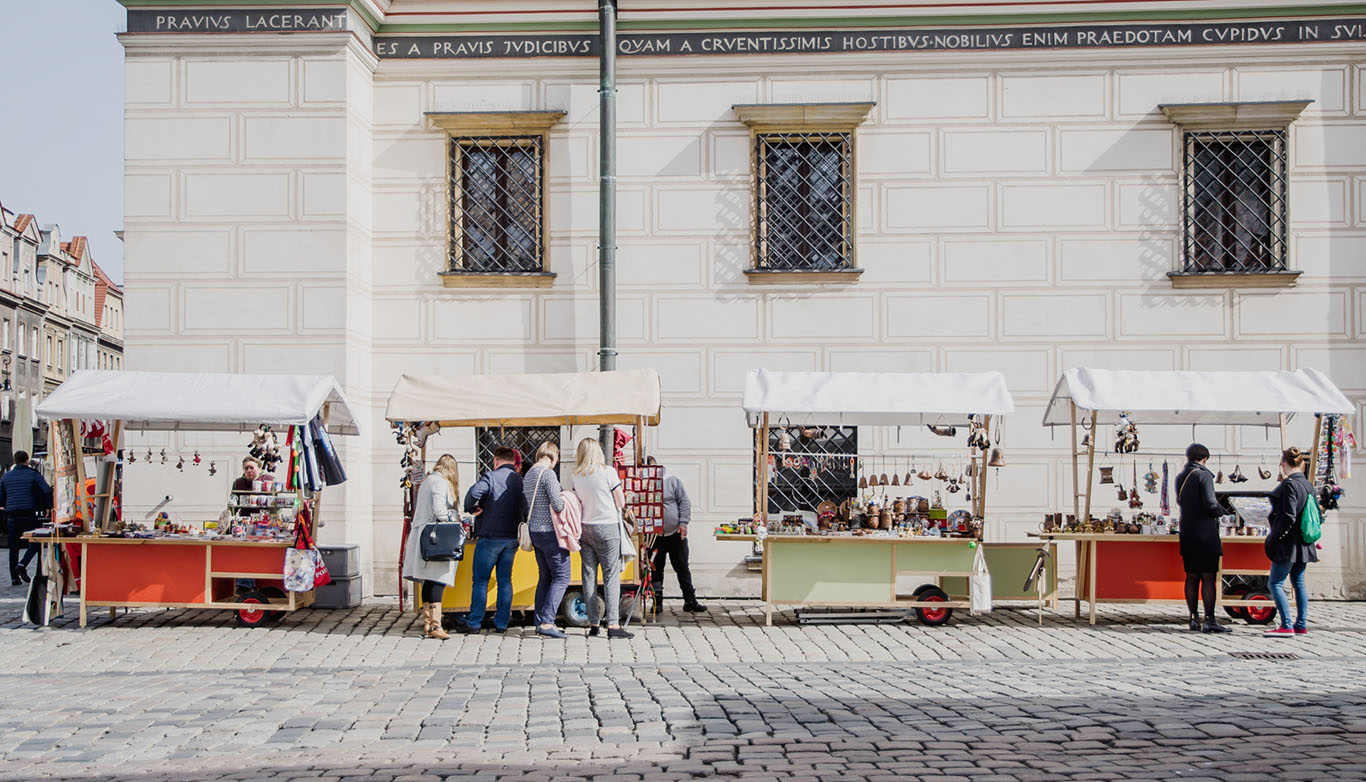 Mobile market stands for the Old Market Square
| | |
| --- | --- |
| Location | Poznań, Poland |
| Year | 2015 - 2016 |
| Status | Completed |
| Client | Estrada Poznańska |
| Program | 18 mobile market stands on the Old Market |
| Area | 2 m2 |
| Team | Jola Starzak, Dawid Strębicki, Marta Smektała, Bartosz Stanik, Maciej Polakowski, Luis Gómez Soriano |
| Photography | Mateusz Bieniaszczyk |
Two ideas lay behind the project of new mobile market stands located near the former City Hall on the old Market Square: increasing their functionality and unifying its form. The functionality was enabled by expanding the exhibit area of the stands while at the same time compact character of the form ("principle of a wheelbarrow") was kept resulting in greater comfort of use for sellers.
Three colours of stands refer to the tone of elevation of Old Market Square buildings. This way new stalls commit to the local character of their closest surrounding. The new sale stands embody emblematic functions being an important component of the touristic landscape of the city.
Used materials (laminated plywood) guarantee ease at maintaining good condition of stalls as well as resistance to adverse weather conditions. The final concept of the new stalls was well consulted with the tradesmen, the target users of the project.