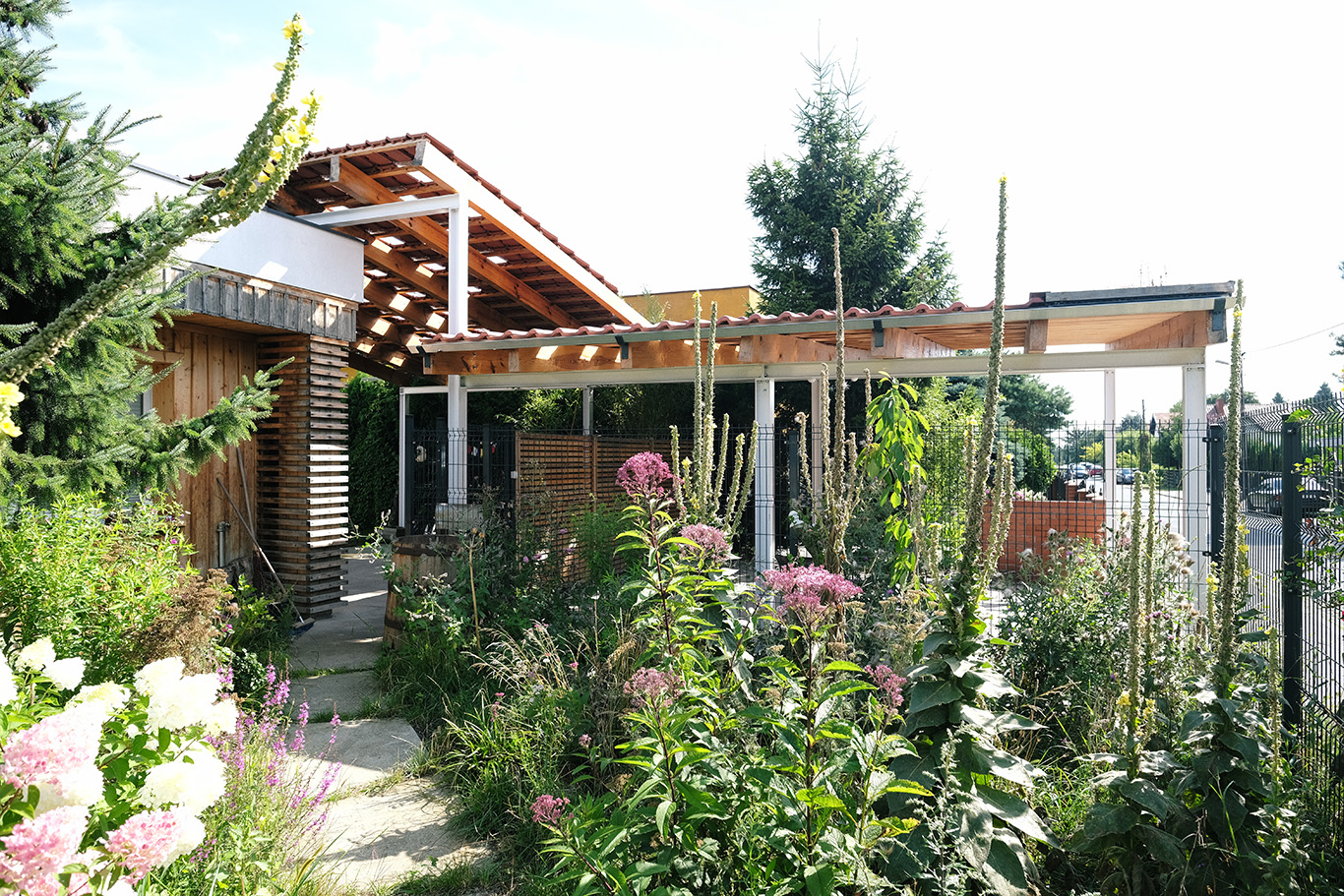 Pergola
| | |
| --- | --- |
| Location | Poznań, Poland |
| Year | 2018 - 2021 |
| Status | Completed |
| Client | Private |
| Program | New pergolas over the terrace and driveway by the single family house |
| Area | 96 m2 |
| Team | Jola Starzak, Dawid Strębicki, Bartosz Bisaga |
| Photography | Danil Daneliuk |
Two shelters added to one-story house from the 60s are an extension recreational and to technical spaces of the building.
The one in front is divided in two parts – the higher one, leaning on the existing house's roof, is an entrance to the house and a shelter for bikes, while the lower one is right above the parking lot. A low fence between these two parts is overgrown with greenery, providing the family with privacy. A stone path leads to the house, then to the garden or to the bins. Shelter at the back extends the inner space of the house to the garden while keeping it in shadow and protecting form rain.
Both structures are made of wood and partly of steel elements. Layout of ceramic and transparent roof tiles on top let the sun rays access the space underneath. "Open roof" zones are covered with plants climbing all over the wooden beams and steel columns.
There is as well a big skylight over the kitchen, to let more sunlight to the interior of the house. Faced to the North, it allows the light to enter the room and provides a direct view of the sky while keeping it cool during hot summer days. The inner walls of the skylight are covered in white-pigmented birch plywood.