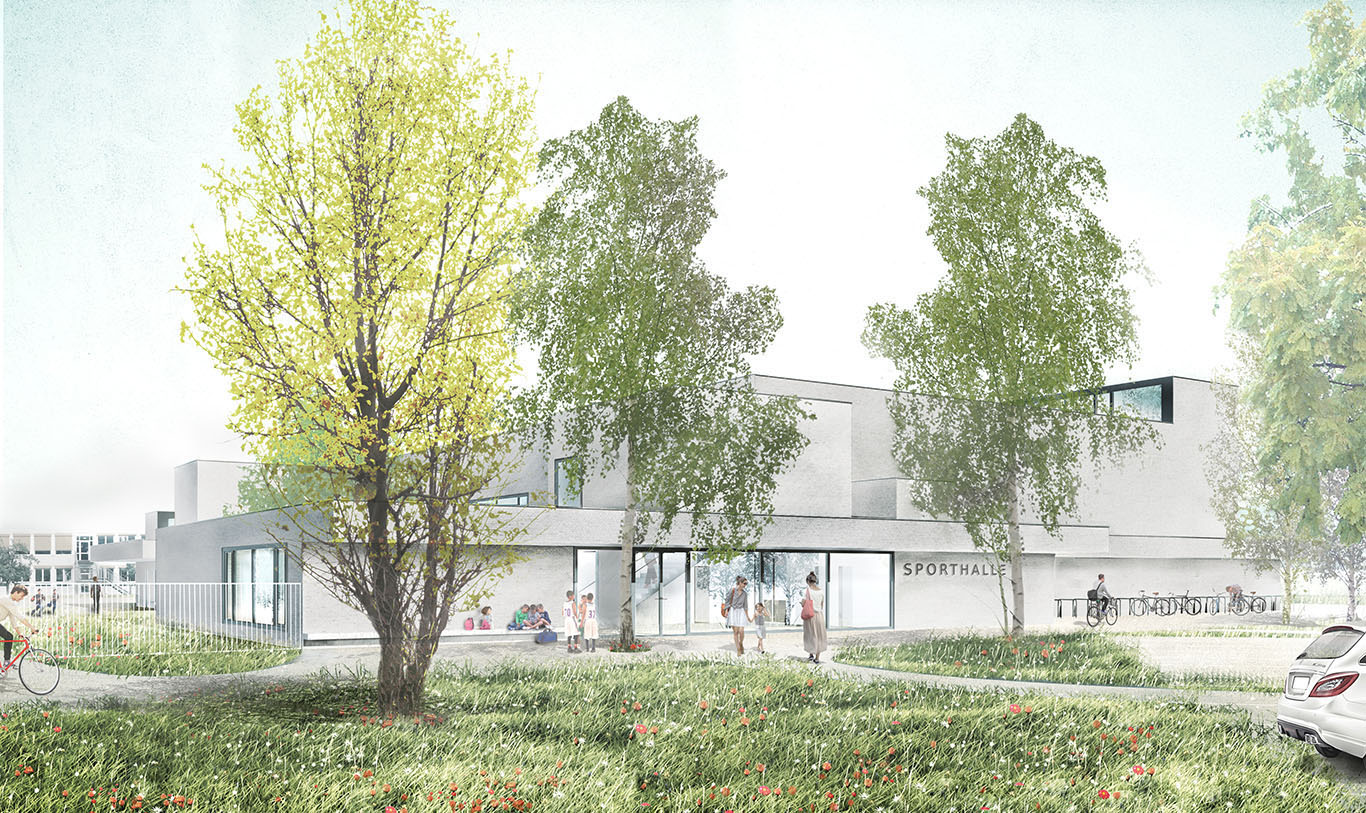 Sports hall with tribune in Lippstadt
| | |
| --- | --- |
| Location | Lippstadt, Germany |
| Year | 2017 |
| Status | Competition |
| Client | City of Lippstadt |
| Program | Sports hall with tribune, foyer and lecture rooms |
| Area | 1730 m2 |
| Team | Jola Starzak, Dawid Strębicki, Anastasiia Oksiukovska, Jacopo Luini, Lucie Mercier, Fabio Roldán Hernández |
| In collaboration with | Moritz Bernoully |
The design of the sports hall building in Lippstadt was based on the idea of creating a multifunctional facility that would meet the needs of students and residents of the German city. The concept involves creating a large gym with tribune lit by skylights in the roof. The design also includes an option to divide the hall area into three smaller courts, therefore, allowing for simultaneous use of space, e.g. by different age groups. Additionally, creating two classrooms was as well planned.
The entrances to the building were located in a way to provide access both from the parking lot and from the school. Besides, benches placed under the slightly protruding roofs above the doors provide building users with the opportunity to relax in the open air while waiting for classes. The link between the entrances to the new sports hall is the corridor with stairs leading to the stands.
The wooden construction of the building is covered by the white brick. It was decided to have green roofs and solar panels to guarantee the most environmentally friendly architectural solutions.